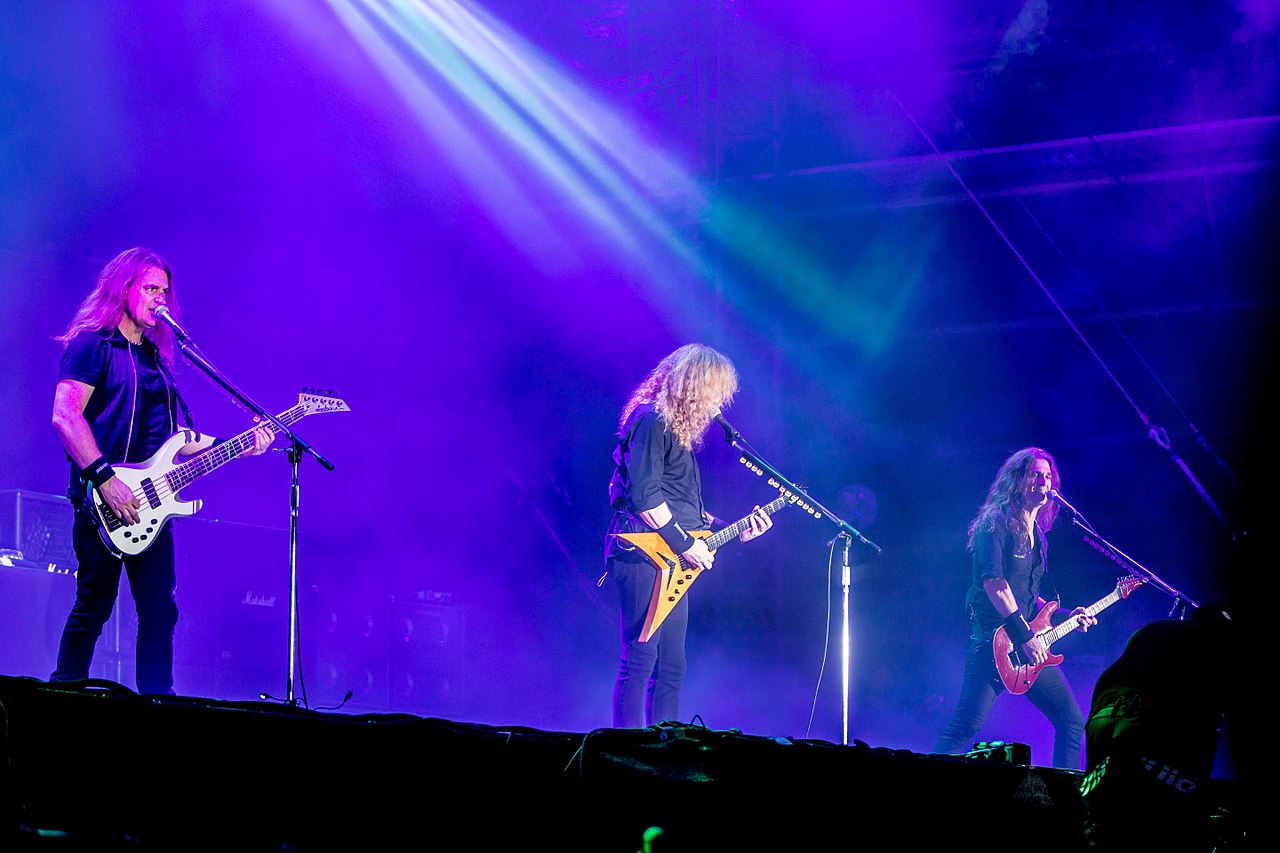 One of the most well known American classic bands is certainly Megadeth, a house hold name for any fans of classic metal, the band was formed in 1983 in Los Angeles, California, by former Metallica guitarist Dave Mustaine and bass guitar player David Ellefson. Along with follow bands Metallica, Anthrax and Slayer, Megadeth is considered by many to be part of the big four American metal bands, but while the sounds that he bands product are different, they all share a similar love for harder, distorted sounds.
Whilst Megadeth has gone through a number of l

ine up changes over the years, particularly in their beginning, once they stabilized the band were able to write and publish a number of albums which went platinum, which includes the albums "Rust In Peace" which was released in 1990 and the album "Countdown to Extinction" which was released in 1992. Those albums, combined with their global tours have given the band huge amounts of public recognition and certainly cemented the band's place in history as one of the greatest classic metal bands that exist and still play today. Fans are still able to see Megadeth live as they regularly perform tours.